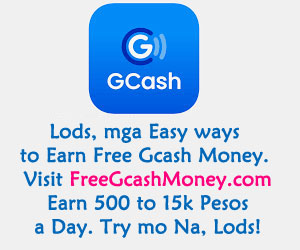 Reader discretion advised. Explicit graphic content in the text. All characters in story are above legal age. Name are not real and locations are fictional to protect privacy. Part real part fiction.
——————————————–
Over the time Dalisay's fascination grew for grown men with bigger cock, she began to see if she could find an opportunity. She had few friends who had been doing things with their uncles and neighbors, she was listening to their stories for long. Though it's a taboo but she was also fucking with her step brother Alex at home. Beside that she wanted more as her appetite for cock began to grow.
One day she got to know a tutor who took extra tuition as charity after his working hours, who lived near the university compound. He is Mr. Farrell. A fascinating man in his late 40s, with a big bulge between his legs, that Dalisay noticed on many occasions. While in lecture, Mr. Farrell was coming close to the girl's face, as he wanted to flash it, to give them a better view from up close. Few girls noticed, and like Dalisay… she got attracted to it. Many times looked straight at his bulge to let him know she was interested in him.
This was a time for her to get to him by joining his tution. She also told Alex about it and he was cool with it and gave her some encouragement.
Finally one day she went to attend his tution. It was at Mr. Farrell's home. A big living room was converted to a classroom to accommodate 15-20 people with benches and a few chairs. She conted around 17 of them on that day.
What more fascinated her this time was, Mr. Farrell was not in his formal trousers this time but in shorts, and that made his bulge look even bigger pushing his crotch up from inside. It moved side to side as he walked around. Dalisay took her seat on the front row intentionally on her first day.
She couldn't get her eyes off his bulge and made sure he notices. Time flew so fast that day for her, as she never took her eyes off his bulge thinking and imagining his massive cock in his shorts, she felt her pussy getting moist.
Suddenly she realized, Mr. Farrellwas distributing papers to fill and bring it back the next day. She got her one too, and Mr. Farrelltold her to wait and he will help her to fill out the paper since it's her first day.
Slowly at the end all the students began to leave but Dalisay waited and stayed back as she was told.
After the last student left, Mr. Farrellcame to her and stood in front of her. Again his bulge was right in front of her face, so close that she could almost smell and feel the warmth of his cock. He came and sat next to her as he wanted to help with paper, she held paper in her hand, by putting his arm around her shoulder he began explaining her as he went on, then gently rubbing her shoulder and back.
He told her let's sit inside and we can work there, he got up, this time his bulge had grown bigger and Dalisay knew his cock was getting hard as he touched her a few times and so Dalisay had begun to fill her pussy wet. She knew she wanted his cock and that's why she was there.
She followed him inside, it was a room with a table chair like a small office but a big bed on the side. He sat on a chair and asked her to sit with him pointing toward his lap, Dalisay moved inside between the small gap in front of him and he gently put her on his lap.
She could feel his massive hard cock under her skirt. Keeping the paper on the table he told her to start, she moved her ass a little bit to get his cock in good position and pretended to fill the paper. So was Mr. Farrell , he had his hands first on her shoulder and then it began to come down to her waist, he felt her skin putting his hand in her top and gently moving it around on her titts, her nipples got hard, she felt Mr. Farrell's warm breath on her neck, her juice had began to flow free from her pussy, he moved his one hand on her thigh and gently rubbed it and soon moved his hand inside to touch her panty. Rubbed her pussy a little, she was berthing heavy as she got horny. But she realized, isn't that what she wanted.
His cock has grown harder under her ass, he went and pulled down her panty, he felt her puffy wet pussy that was ready. Lifting her a little high he pulled his shorts down and a giant cock popped out touching on her ass, he pulled her skirt up and guided his massive cock between her ass chicks and made her sit on it again.
This time she could feel his hard cock touch her pussy, he played with her nipples and thighs massaging them. He asked, 'if she liked it?' She replied ohhh Yes… I love it, you are so… so… big.
After some foreplay he got up from the chair holding her and took her to the bed beside. She sat on the bed and he stood in front of her with his massive cock in front of her face, she went slowly to touch it, it's so big… she said again. He replied, Then take it, it's for you, I know you like it. She held it with both hands and she placed her mouth on its head. His cock had begun dripping with pre-cum, she went close and licked a few drops and then wrapped her mouth around it. It was too large to fit in her mouth so she sucked as much she could fit, licked all over it, he held her head guiding her as she explored his cock top to bottom and balls all over rubbing her face over and over. After a while he took her clothes off and now it was his turn.
He put her on bed on her back, put one pillow under her waist lifting her high, she spread her legs wide for him, he went down to and began eating her pussy. He was licking and sucking the honey that was flowing from her puffy pussy.
Dalisay moaned as she had never experienced a grown man with a massive cock eating her pussy before, he wet on her titts and sucked her nipples hard as he wanted to milk every drop from it. He kissed and licked her every inch of her body and her ass.
It was her first time with the man she wanted for a long time. And finally time had came when he opened her pussy with his fingers, he also got some gel to help her with, she held her legs wide for him, and he gently pushed his cock in, first head, she moaned loud as she felt his massive cock entering her puffy tight pussy, and slowly he began to go further and deeper. She was taking it in good and she managed most of his cock inside her.
From the start he was slow and gentle with her. Dalisay felt his massive cock deep in her pussy, she was moaning as she wanted to be fucked today by his massive cock. Slowly he managed to move his cock in and out, he applied more gel on his cock and on her already wet pussy. It began to open more to take his full cock in. Slowly he went on fucking her hard, as she wanted him to. He went on and on like an animal. like a toy he fucked her in every posible position, Time and time again he sucked her pussy and her nipples untill he shot his hot load of cum deep inside her. Dalisay was going through orgasms after orgasms, like she never experienced before. She felt his cum exploding in her pussy, flooding her from the inside. He stayed put holding her for a while, as he emptied his balls in her, later pulled out his massive cock covered in cum and juice. Dalisay's pussy was wet, dripping with juice and cum, she touched it and licked her fingers.
Mr. Farrell was lying on his back beside her panting and catching his breath. He asked her to stay for more. For Dalisay… She is always ready for more.